The most Multikulti city in Germany with over 3,7 million inhabitants, which is also 9 times bigger than Paris. The capital of diversity and freedom, that sets trends… You guessed correctly – it's Berlin, where ICN Business School has its campus located in Mitte (city-centre) directly on the historical street of Friedrichstraẞe.
Whether you're coming as an ICN Master in Management student, start-up intern, or obtained a position in an international company, you will undoubtedly be caught by the city's "vibe". Now, what does it imply to proudly state "Ich bin ein Berliner" (I am a Berliner)? 
Versatile & Quirky Capital 
The German capital is unique in its genre: welcoming towards everyone, it offers a multitude of activities for all tastes, allowing you to compose a puzzle tailored to you. Plus, no obligation to know German, as Berlin is the most English-speaking city in the country.
To art and history enthusiasts, the city offers 180 museums (more than rainy days per year!), 3 world-class and active Opera Houses, the longest open-air East Side Gallery with 1,316 meters of over 100 murals by artists from around the world, and a plethora of historical monuments as well as places to visit.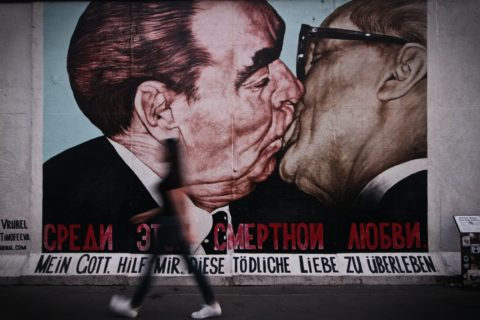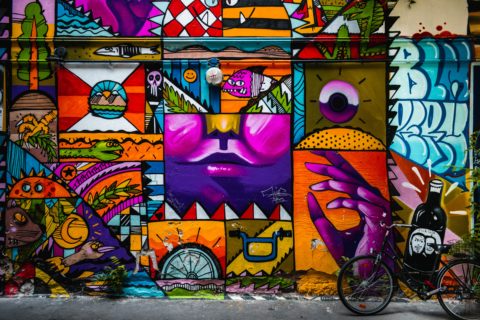 For nightlife explorers, Berlin is a legendary place to be, with more than 4,500 bars and clubs to experience the city's vibrant, rebellious and inclusive party scene. Most nightlife experts have heard about the infamous Berghainclub, and how complex it is to be allowed to enter it, making this aspect the "heart" of this place's brand. Numerous YouTube tutorials share their insights on how to answer the questions from the 'bouncer' to enter the club. You can even develop your face control passing skills with the help of an online simulation: berghaintrainer.com.
For foodies, Berlin is known for its Kebabs (Mustafa's Gemüse Kebap), currywurst, Turkish, Vietnamese, Polish, Indian, Balkan, French, Middle Eastern, or German classics, as well as innovative pop-up restaurants, especially in the bougie district of Prenzlauer Berg.
Limitless Job Opportunities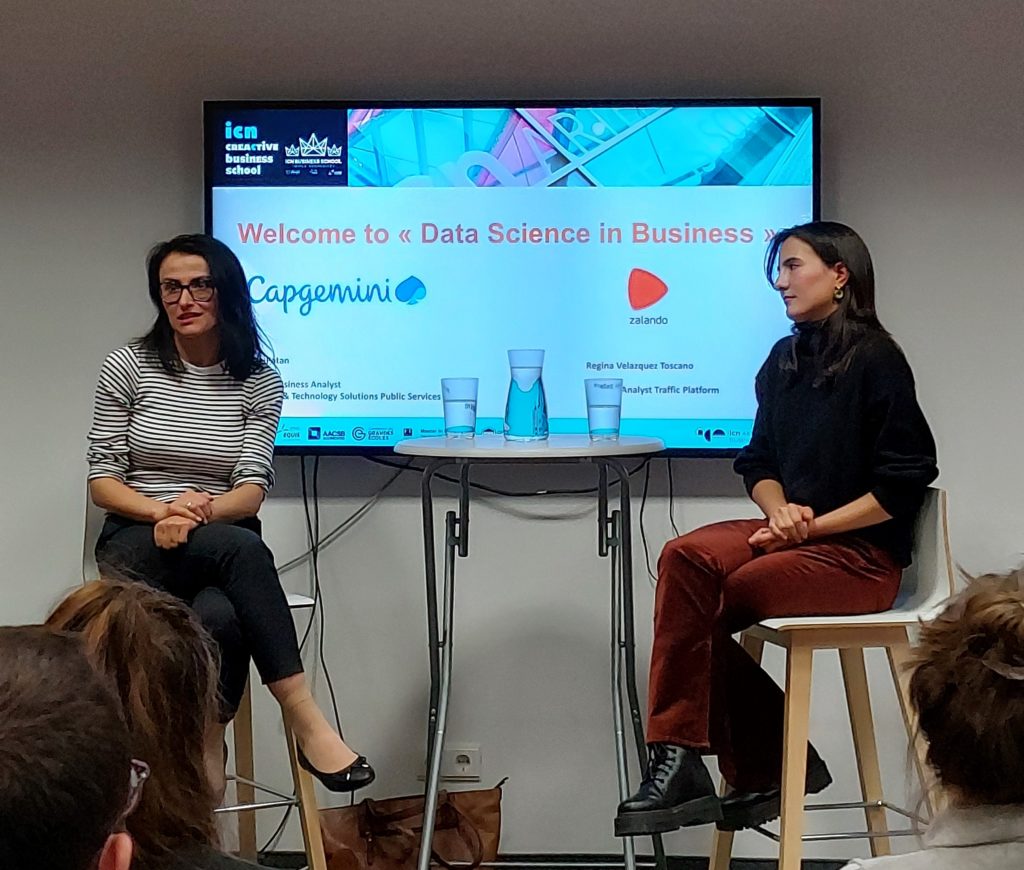 Data Science Event with Capgemini and Zalando on ICN Berlin Campus
Renowned for its start-up culture (Gorillaz, N26, SoundCloud, TIER, Hello Fresh, Omio, Babbel, AUTO1-Group, ResearchGate, Taxfix, Zenjob, Clue, etc.) combined with a multitude of local & international companies' headquarters (Zalando, DHL, Deutsche Bahn, Siemens, Bayer, Volkswagen, Lidl, Lufthansa, BMW, Bosch, Allianz, KMPG, Amazon, Ikea, etc.). 
Berlin is the place for building your international career in areas of marketing, finance, sustainable innovation management, or business development. The English-speaking Berlin market is welcoming even if you do not speak German and is looking for qualified professionals. With thorough integration from ICN Berlin into the local professional scene and the German job market, we make sure you're part of the professional world. 
Therefore, whether your goal is to collect a versatile student experience, become part of a unique city's vibe, broaden your horizons, boost your career & expand your network, or all of the above, Berlin is a place worth giving a try!